| | |
| --- | --- |
| | |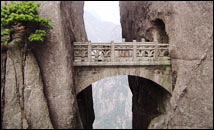 How We Operate

Industry Expertise
We strongly believe that an effective investor and advisor must become thoroughly familiar with the business, industry and management strategies of its investment and client in order to provide unique, unbiased and innovative thinking that appropriately augment management's intellectual resources.
Long-term Relationships
Most important, we seek to build long-term relationships with our clients and investments. This philosophy has served us well as a number of our clients are repeat or long-term retained clients, while the management team of our investments continues to benefit from our insight, guidance and resources.
Highest Ethical Standard
The cornerstone of our service and investment philosophy rests on the highest ethical standards in the conduct of our business.
Compensation
A word about compensation. We are singularly committed to the success of our clients and investments. This commitment is reflected in our willingness to receive a material portion of our compensation in equity.